The Art Center offices are now located on the second floor of Cultivate 7twelve, 
712 Austin Ave, Waco TX 76701.
Connect with us!
info@artcenterwaco.org
(254) 752-4371
Connect with us on Instagram at @artcenterwaco!
Here are our most recent posts...
Join us for this introduction to the fiber arts with Trisstah Wagstaff. All supplies are provided and students are welcome to bring their favorite fibers to use in their creations. Register by this Friday, members get a $20 discount! #art #fiberarts #weaving #adultclass #artcenterwaco #wacotexas #wacoartist #supportthearts #wacotown #createart #lifelonglearners
Today and tomorrow, the Art Expedition is visiting South Waco Elementary school! We are excited to work with teachers and students to connect visual art to other subjects, and look forward to visiting Waco ISD elementary schools throughout the school year. #art #artcenterwaco #acw #wacotexas #waco  #paintings #artmuseum #artgallery #museumexhibit #wacoartist #artists #texas #texasartist #amazingartwork #learning #letslearn #fall  #artsandculture #arteducation #artmatters #supportthearts #freefun #children #childrensart
Detail from a work from our newest HeART of the Homeless exhibition at The Salvation Army Community kitchen. On view this Thursday and Friday from 10 am-2 pm in the back courtyard at 300 Webster Ave. @salarmywaco #heartofthehomeless #artwaco #homelessartists
The Art Expedition's first school visit of the year is going fabulously at Bell's Hill Elementary today! Teaching artist Heidi Lindquist talks with 3rd grade students here about works in the "Growth" exhibition. #artexpedition #arteducation #mobileartgallery #mobilegallery #artlife🎨 #artcenterwaco #artisteducators
Views from the #artexpedition #mobileartgallery at @wacoculturalartsfest! Here until 6 pm tonight/Saturday and from 11-4 Sunday.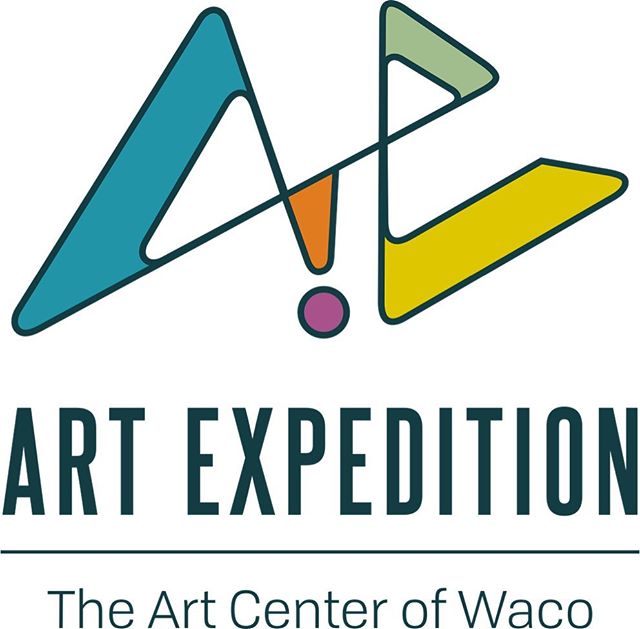 Catch the new Art Expedition show THIS weekend @wacoculturalartsfest before it goes on tour to all 15 WISD elementary  schools. The opening is this Friday 6-7:30 at Indian Spring Park and it will be on view throughout the weekend! check out the link in the bio for more information. #art #artcenterwaco #acw #fineart #wacotexas #waco #paintings #artmuseum #artgallery #museumexhibit #wacoartist #artists #texas #texasartist #amazingartwork #upcomingexhibit #supportthearts #museumofart #oilpaintings #exhibit #newexhibit
Today is the last day to RSVP for Art of the Newspaper! Join us in a conversation with Clifton Robinson, Rod Aydelotte, and Carl Hoover about the construction and history of the Waco Tribune-Herald. THIS Thursday, 6-7:30, Click the link in the bio to RSVP. @wacotrib #artcenterwaco #newspaper #localnews #waconews #artandculture #wacoart
Join us TODAY 4-5 PM, at the East Waco Library for our free Cookies & Coloring program. Bring the kids, enjoy an after school snack, and learn about the French painter, Élisabeth Louise Vigée Le Brun. #artcenterwaco #art #wacoart #kidsart #waco #lebrun #frenchpainter #cookiesandcoloring #cookies #wacotexas #wacotown #wacohappenings #wacokids
Come paint with Trisstah Wagstaff, Monday's October 7-28. #adultclass #trisstahwagstaff #artwaco #adultartclass #artcenterwaco #acrylicpainting #stilllifepainting #paint #creative Click the link in our bio to learn more!
Head over to the Waco Tribune-Herald headquarters, October 3rd 6-7:30 pm, for an in-depth conversation with Clifton Robinson, and Rod Aydelotte, hosted by Carl Hoover. They will be discussing the history of the paper as well as sharing the historical newspaper archive. Head over to our website (link in bio) for more information! @wacotrib #localnews #waconews #newspaper #wacoart #wacotexas #artandculture
The deadline for our show "Growth" in the Art Expedition Gallery has been extended to Monday, August 5th! If you are an educator / teacher, submit up to 3 pieces of art by this coming Monday. For more information/application click the link in the bio! Photo by Julia Harmon aka @mud_troll #artexpedition #opencallforartists #deadlineextended #poppies
Calling all educators (K-12)! The deadline for our juried Art Expedition show, "Growth", is Thursday, August 1st. We encourage all teachers/educators to submit a piece of original work. Click the link in the bio to apply!
Calling all Educators (K-12)! The open call for our annual show in the Art Expedition Mobile Gallery closes August 1. We encourage all teachers/educators to submit an original piece of art that connects to the theme of "Growth." Link to the application is in our bio! #mobileartgallery #artwaco #artcenter #artcenterwaco #artisteducators #artexpedition #opencallforartists